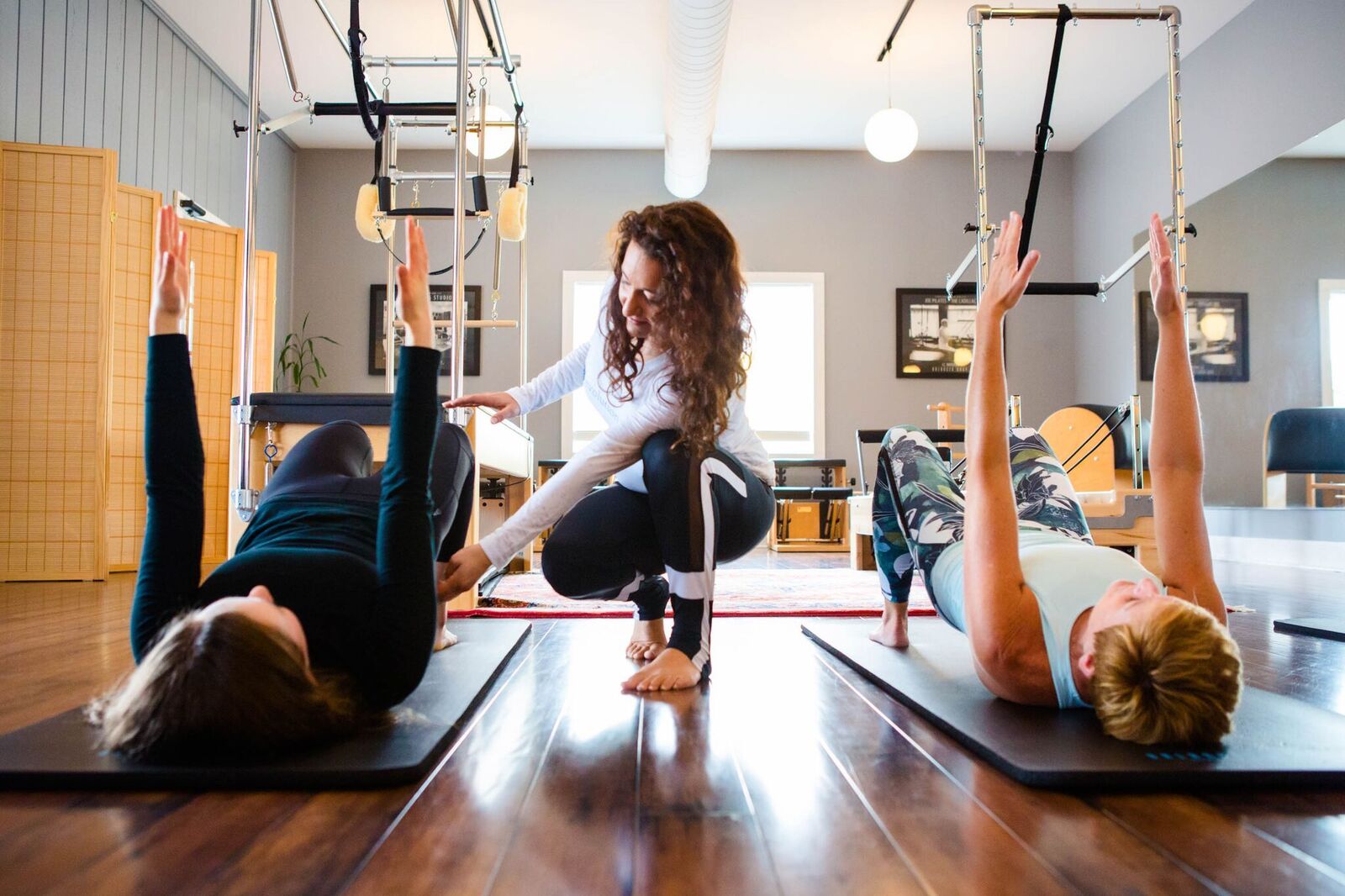 Part I: Pilates Mat for Dancers
May 20th - May 24h, 2019
Course participants can expect to learn the Pilates Mat repertory from Beginner to Advanced levels with a focus on exercises specific to dance conditioning. Upon the completion of the course, participants will be qualified to …
● Work according to the principles of Pilates and teach these principles to others
● Create comprehensive and safe Pilates mat programs, tailored to a dancers' needs
● Modify exercises, according to the needs and goals of dancers
● Demonstrate Pilates exercises at an intermediate to advanced level
● Teach well organized group classes that provide a comprehensive Pilates experience for dance conditioning
Schedule 2019
Module 1 Monday May 20th 4 hours 11:00 AM - 3:00 PM
Module 2 Tuesday May 21st 4 hours 11:00 AM - 3:00 PM
Module 3 Wednesday May 22nd 4 hours 11:00 AM - 3:00 PM
Module 4 Thursday May 23rd 4 hours 11:00 AM - 3:00 PM
Module 5 Friday May 24th 4 hours 11:00 AM - 3:00 PM
Module 6 Independent study 40 hours:
Personal Practice Hours - 15 hours

Observation Hours - 10 hours

Teaching Hours - 15 hours
Deposits & Fees
Non-refundable course reservation deposit due 4/20/19: $50 (to be applied toward total cost)
TOTAL COST: $550 *Fee must be paid in full before the start of the course.
Includes:
Course training manual and supplemental materials

Studio use for personal practice, observation, and practice teaching hours (more on this below)

Mentored teaching hours, testing hours, and so much love and support!
PERSONAL PRACTICE HOURS, OBSERVATION, & TEACHING HOURS
● Personal practice hours, observation hours, and teaching hours will help you practice the Pilates mat exercises, observe other teachers in action, and hone your teaching skills! Course participants can complete all hours at home/online, at other studios, or use Evolution Pilates studio. It is recommended that at least half of your hours be live classes.
● Five mat classes will be given during the course which can count toward your 15 personal practice hours. We invite you to use our studio for other personal practice hours and practice teaching, as space allows. We will organize a community mat class at the studio where participants can practice teaching on each other and guests. These community classes will be by donation only and you will not be paid for teaching while you are completing your coursework.
● If using the studio, please schedule all hours with us so we can be sure space is available for you.
● A certified instructor must be present if you are using the studio. We will sign off on your hours.
● Teaching hours should include work with at least three different students. All visitors to the studio must sign liability waivers.
● To complete the course you must participate in a written and a practical test out. A certified teacher will observe and mentor you upon completion of your hours. This will be your practical test. The written test can be scheduled once you finish your hours as well.